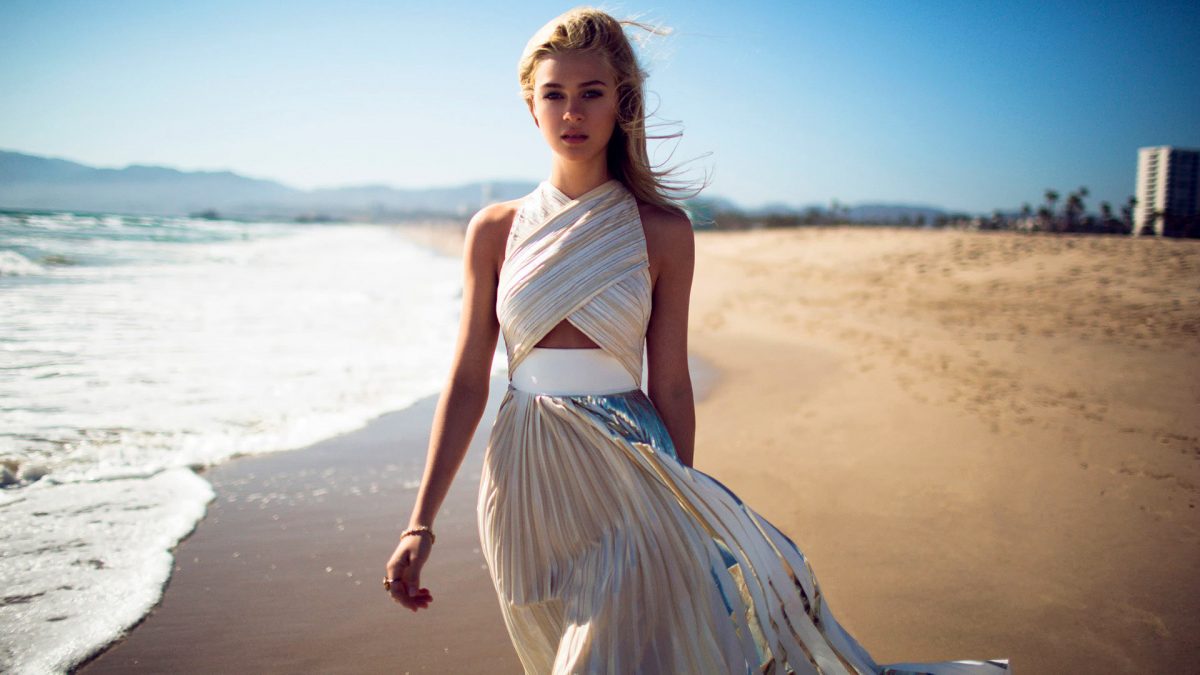 Welcome To PUA Tips
We have put together a great variety of dating advice, blogs, tips, courses, and videos specifically for you to help you improve your current relationship, or your future one.
A lot of sites will just try and pitch you various courses or affiliate programs to make some money, but we filter through these and offer training that will actually help and is effective. Or goal is to help you improve your relationship if you have one, or get the relationship you want if you are not already in one.
I would encourage you to browse around and check out a lot of our free advice or even sign up for our free tips emails. Also, be sure to email us and let us know how we can help you better in the future!
---
How To Touch A Woman To Turn Her On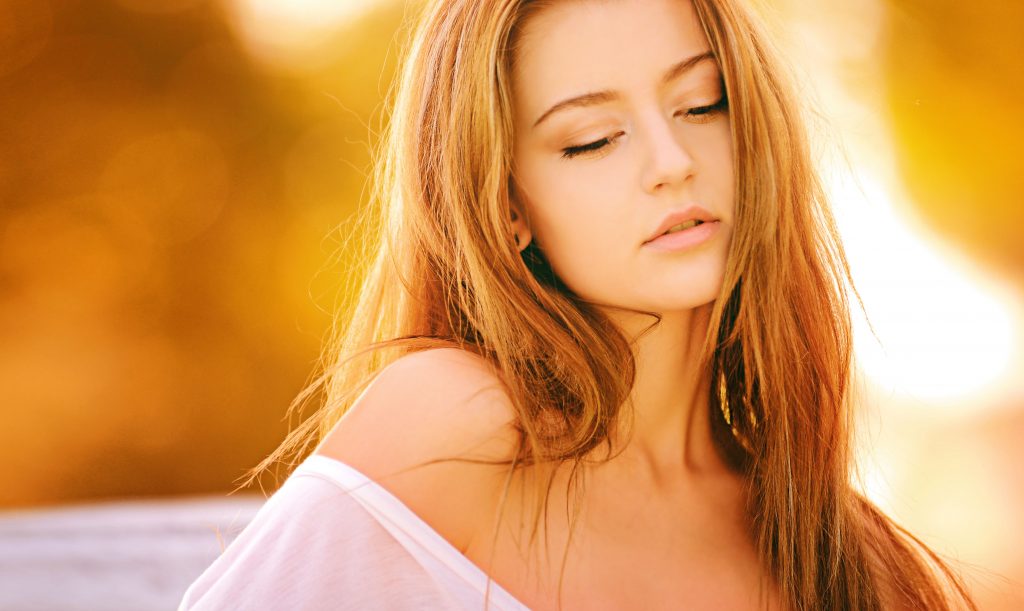 HOW DO I TOUCH A WOMAN THE RIGHT WAY?
I get asked this question a lot. And for good reason, many guys out there have a tough time with kinesthetic escalation. In Laymen's terms. Guys have a hard time knowing when and how to touch girls. And just to clarify, I'm not talking sexually, (I could probably write a dissertation on that subject alone.)
TODAY I'M GOING TO TAKE YOU THROUGH THE BASICS ON TOUCH.
Ever been on a date and had that urge to reach over and rub her shoulder? Want to give her a hug but you can never tell when the right moment is? This is a real-world problem that millions of men are suffering from. But after you read this brief article, you're going to walk away feeling way better about how to touch her and when those right moments are.
THERE ARE MULTIPLE PLACES WHERE YOU CAN COMFORTABLY TOUCH SOMEONE AND GET A POSITIVE RESPONSE BACK FROM THEM.
The first, and easiest, is the elbow. The elbow is considered public domain. It's very difficult to make someone feel uncomfortable while touching their elbow. Unless you're weirdly caressing it or doing something strangely abnormal, a light touch on the elbow is great.
What you really want to do is break the hand barrier. The elbow is great if you're out of options, but to win her heart, the hand barrier must be broken as soon as possible. There are two ways you could go about this, and I admit, I use them both.
Palm reading. (Yes, I said it.) Watch a video on basic palm reading, practice it a bit, then apply it. You don't have to be a wiz kid, trust me. Just demonstrating that you understand rudimentary palm reading will go a long way. Just grab her hand, (when the moment's right,) rest it gently in yours, and start to analyze it. She'll be very interested to know what you have to say.
Your second option is much easier, but a little less effective.. Grab her hand and press it up against yours comparing sizes. Then make the comment, "Wow, your hand is a lot smaller than mine." Then briskly rub it for a second to warm it up, then let go.
THE HAND BARRIER MUST BE BROKEN IF YOU ARE GOING TO BECOME MORE INTIMATE WITH THE OTHER PERSON!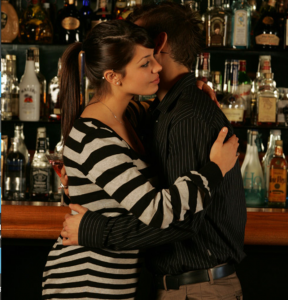 Next, are the shoulders and hips. I'm about to show you a way to tackle them both at the same time. The best way to approach the shoulder is with an embrace. Placing your hand on a shoulder when you're saying something like, "Good job." is commonplace and will always work. But what you can do next is super tactful and will instantly help you break down the next barrier.
After embracing the other person's shoulder, you quickly and gently drag your hand down to their hips, then let go. Voila, the two of you have just gotten much closer.
Now, as you can see, each spot on the body increases intimacy depending on where you are touching the person. This is where timing is important.
There are 2 distinct moments during an interaction with another person that completely and utterly justify you touching them. And after I go over this with you, I strongly urge you to try this with a friend to test it out.
Just be warned, these tips are ridiculously simple. After reading them, you might think to yourself, no, there's gotta be more to it than that, but I promise you, it is this simple.
IT'S ALL ABOUT EXCLAMATIONS AND QUESTIONS.
Whenever you make a statement that would end with an exclamation point, you can touch the other person. And whenever you ask a question, you can touch the other person.
It is important that you try this out to know what I'm talking about. Ask, the person next to you a question, and while the words are spilling out of your mouth, touch them. Do the same while using an exclamation. Then, don't use either of those two methods. Just touch the person while making an ordinary statement.
If the person is being honest with you, they will tell you that they felt totally comfortable when you touched them the first couple of times, but the last touch would have felt weird.
Now ask them to do it to you.
You now have a few of the keys to making touch a much more enjoyable, comfortable experience for the two of you.
Keep your eyes here on our site, because next time, I'm going to tell you about my 100% foolproof way of securing the first kiss without any bit of being uncomfortable or any awkwardness.
---
How To talk To Girls On Tinder

How to talk to girls on tinder
You swiped right on that beautiful girl hoping she would go for you, and she responded in turn. Now that you've matched with her, it's time to make a move. But what do you say? She's gorgeous and gets swamped with messages from tons of guys every day. The competition isn't in your favor, as the odds are against getting a message back as a guy. If you're playing strictly by numbers, there are about twice as many men as women on these apps according to a recent study from the Guardian. Don't miss your chance by blowing it with a stupid message. Here's how to write a message that gets her talking to you now.
1. Introduce yourself



Make your first message short. If you send her a novel about what a great guy you are or how hot you think she is, she's going to unmatch from you and move on thinking you're pretty desperate. Instead, be natural and keep it to two or three sentences. Start with your name, "Hi, I'm Mark".
2. Give her something to talk about.
After you've told her your name in a simple, friendly approach, add something you liked about her. But you're working with a limited amount of words in a Tinder profile, right? Wrong. She will have put a lot of thought into what she wrote and 90% or more of the guys out there won't read any of it and will just message her about her looks.
Find a band, a favorite food, or an activity she mentioned that she likes that you like too. Let her know it interests you. "I'm really into Thai food, too. What's your favorite dish?", or, "I'm also into snowboarding, where do you like to hit the snow?" Basically, talk about an interest you actually have in common with her. She'll feel like you have a genuine interest and be curious what else you might have in common. Then, by asking her a question with more than a yes or no answer, she'll have an easy way to respond and keep the conversation going.
3. Re-read then send
Don't rush sending a message the second she writes back. Put your best foot forward by avoiding terrible spelling and punctuation. Look over your writing, even reading it aloud to yourself before you send a message back to her. Girls see "heyyy gurl wats up yr hot" and hit delete.
4. Let it build slowly
Let the conversation take its course by actually listening, then responding with more follow up questions. Share what you like to do on the weekend and ask what she likes to do. As she gets more comfortable with you, she'll open up and you'll know if you want to meet her in person.
5. Respond when you're actually free
It can be tempting to send a quick message back when you see she's replied, but this isn't the best reaction for a couple of reasons. One, it can make you look like you're sitting around waiting on her every move, and that looks needy. Two, you reply without really reading what she said, and come off distracted.
If you're spending some time catching up with friends, enjoy that time and message her when you are actually free. Give a break between messages to let her know you have things going on in your life. It also frees you up to thoughtfully respond.
6. Send your message when she's happy to respond
You don't want to send your message when she's at work because she'll be too busy to respond and forget about it. You also shouldn't send it on a weekend evening, because she'll be out spending time with friends and you will seem like you're interrupting. The best time to send a message is on the weekend during the day or on a weekday during the early evening when she's around and free to respond to you.
7. Make her laugh
If she thinks you're fun to be around, she'll want to meet you sooner. Playfully tease her about something in her photos. Make sure any sarcasm is really obvious with emoji or gifs, though, because it's too easy to misinterpret. You don't want her to read your message wrong and think you're a jerk or unhappy with life. She's more likely to want to meet in person if she thinks you'll be entertaining and positive.
8. Avoid getting dirty too quickly
As the conversation starts to flow, don't make things awkward by getting too personal too soon. Girls like to know you're attracted to them but don't want you to be too direct. Avoid asking questions like, "What are you wearing?" or anything overly sexual. You could tell her you think she's pretty, but even this will have a better effect if you wait until you actually meet her to say so in person. If she sends a dirty message, by all means, enjoy, but don't get too aggressive or you will come across as pervy and lose your chance to actually meet in person.
9. Don't let this conversation get stuck in the app
Bring up one of the activities you've discussed and invite her out already! You don't want to get stuck in a game of back and forth flirtation or simple questions, because she'll lose interest or keep you around as a piece of entertainment. Ask her to meet for coffee or a drink at someplace you think she'd like within 3 days so you can see if the real-life connection is there.
Now that you know how to get things started, send her a message and see where it goes! These tips will put you leagues ahead of the other guys sending her messages. You already have more of a chance with this information in your arsenal. Messaging girls takes some thought, but it's your first step to meeting a fun, sexy girl that wants to spend a lot of time with you.
---
How To Reply To Online Dating Messages

How to reply to online dating messages
The alert is staring at you, letting you know that she finally sent you a message. You want to reply without sounding awkward or weird, but you don't know what to do. Take a breath and hold on, soon you will be able to confidently write her back in a way that will keep the conversation going and get her interested in meeting you fast.
Don't rush to respond
If you're in the middle of dinner with friends, enjoy yourself and wait to reply until you have the time to really read what she said. You shouldn't worry about waiting a few hours to a half day to respond because it shows her you're active in your life, not sitting around waiting for someone to show interest. At the same time, don't play games about how long to wait. She wants to hear from you, so writing back soon after the message, as long as your response is thoughtful, is fine. Wait longer than a couple days, though, and she will assume you aren't interested or forget all about you.
Really read what she said in her message
Make sure you fully read her message. You don't want to come across as half-interested. Girls rarely make a move, so you are lucky to know she's interested. You're going to get her attention if you reply with genuine interest in what she has to say.
Check out her profile before responding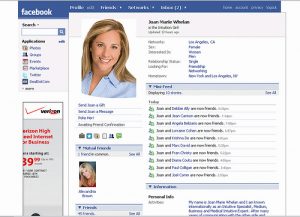 Besides making sure you're interested and seeing some cute photos, checking out her profile will give you some conversation references. Think of it as your cheat sheet to finding a few things in common to ask about and expand the conversation you want to build. If you are interested in the same music, sport, or other interest, bring it up when you reply.
Ask her something about your common interests
If she said something short like, "Hi, I liked your profile, how's it going?", thank her for the message and look for something she shared in common on her profile to use as a connection. Ask something open-ended, avoiding yes or no questions. "I'm into Japanese food, too. What are some of your favorite places to get sushi?" or "I love jazz too. Who are some of your favorite musicians?". Also make sure to fully answer. If she asked you more than one question and you only replied to one, she might think you don't have enough time or interest to be worth meeting later on, so answer her questions but keep it relatively short.
Keep the first response on the shorter side
It's awesome she reached out first, but don't freak her out with a lengthy response back. It makes you look desperate and it will seem overwhelming for her to find a time to sit and reply to something that long. Keep it to two or three sentences so she won't feel pressured to write a lot back to you. You'll get a faster response from her by keeping things short and approachable.
Make her laugh
After that first bit of interchange, find a way to tease her a little bit. She'll see you're interested and think you're a lot of fun if you do it right. Find something funny in one of her profile pictures like the shirt she's wearing or an onlooker photobombing in the background. When you use sarcasm, make sure it's obvious by using some emoji with it, since it can really backfire if she thinks you're serious. If she's into your humor, she'll want to meet you sooner, since she'll know you'll make it fun for her.

Don't send multiple messages while you wait for her reply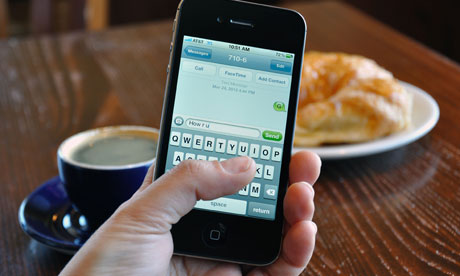 Girls will think you're either pushy or unsure of what you want to say if you send her one or more messages after sending back that first reply. Let her respond in her own time. Keep looking and living your life.
Time your messages to fit her schedule
Make it easy for her to reply quickly by responding during times she will be happy to read your message. It's annoying to get a message in the middle of dinner with friends. Also, don't message her during a workday, she will probably be too busy and forget to respond. Message her at times she's more likely to be free to get a faster reply and have her associate you with fun times, not stresses. The best times to message her are early evening on a weeknight or daytime on the weekend.
Be sweet, not sleazy
If you want her to keep responding, don't get too direct by talking dirty or using a cheesy line. Girls get messages like this all the time and want to see you as somebody different from the rest of the horde of horny guys messaging them. That's why she messaged you, and you don't want to blow it. Say something sweet, specific, and not sexual, like "I really like the color of your hair" instead of "you look so sexy in that top".
Bring upcoming plans into the conversation
Once she's responded back, talk about something you're looking forward to over the weekend. Ask about her plans, too. This will not only keep the conversation flowing, but also give you more information to pick a good idea of a place to meet for the first time.
Ask her out, already!
After you've been talking for a bit, it's important to ask her to meet in person. If you keep talking in that little text box too long, it will either fizzle out or she will just talk to you for entertainment.  If there's something you're looking forward to doing over the weekend, ask her to join you. Or keep it simple and ask her to meet for coffee or dinner. Make your invitation for no more than three days from the time you send it.
Getting a message from a girl means she's already taken the first step and is waiting to see where you'll take things next. With these tips, you can make the next move count and not blow it. Now you have what you need to get the conversation flowing so she will want to meet you right away.
---
What To Say In A First Message Online Dating
 
What To Say In A First Message Online Dating
There she is, smiling in her photo, seemingly right at you. You have so much in common, you both even like that same quirky movie that not many people have heard about. You have a new message open, ready to send her the letter that is going to have her look at your profile and realize she wants to get to know you immediately.
So, what do you say?
This is obviously an attractive girl with tons of people messaging her every day. Every time she opens her mailbox, she has to wade through people sending the standard "Hey baby ur cute!" and "Sup?" while rolling her eyes at the seas of losers out there. You aren't one of those losers, though. How do you stand out so that she knows to write you back?
Sound like an adult
Studies have shown that people who use netspeak words like "ur" and "wat" are 40% less likely to get a response. However, messages written using correct english get 37% more responses than average. This doesn't mean you should sound like a term paper, though. Be relaxed and straight-forward, letting her know you are interested without sounding like a little kid trying to sound cool to his friends.
Say "hi" differently
If you use the standard "hey", "hi", or "sup?", when she opens her mailbox you get classified into the dozens of other messages that say the exact same thing. Keep it casual and use the opportunity to show a little personality. "How's it going?" or even "Howdy", if you are a little more rough and tumble, can help you get a second glance.
Don't say she's hot
Your first instinct is going to tell her she's "sexy" or "beautiful" or "hot". What a better way to let her know you are interested! Well, that's also everyone else's first instinct, and her inbox is flooded with those messages. If you want to look like another fish in that sea of losers, go for it. Otherwise, you are going to need to dig a little deeper.
Find something you both like
Girls are flooded with messages from guys who glanced at their picture and sent them a message telling them they are hot. This feels like guys are flooding the market, trying to win a numbers game. And they are right. You aren't like that, though. You actually read the little profile she wrote and found out you like the same music, or went to the same event, or like the same food. Be specific. By simply showing that you looked beyond her photo, you are head and shoulders above 90% of the guys out there. Not only that, it gives you a great topic to start your conversation, as it's already something you know she's interested in.
Don't get cocky
This is a first message. If you start off by talking about how awesome you are, she is immediately going to be turned off. This is not the time to strut around like a peacock, hoping she thinks you are awesome, too. Once you've shown that you have some interest in her, ask a question. Be humble. Let her come to you instead of trying to force your greatness on her. Online, even the worst girls have their pick of the litter, and you want to be the one she picks, not the one that's yelling in her face.
Stay away from controversy
It can easily seem like a great way to get a response from someone is to say something really controversial. Be it politics, religion, or even the local sports team. If you get a rise out of her, she's sure to respond, right? Wrong. If she does respond, she's likely to be on heightened guard, because you started off too strong. Most of the time, however, they just move right past it, thinking about what an idiot that person is, and how happy they are that they don't have to deal with them in person.
End with a question
If someone walked by you, barked "I like that band!" at you, and kept walking, you would probably think they were a little strange. It probably wouldn't cross your mind to chase them down and try to start a conversation. This is what girls online deal with on a daily basis from guys who don't know what to do. When you reach out to someone, your entire goal is just to start a conversation. That conversation is how you get to know whether or not this person is worth your time, since one quick statement won't tell you that. You want to get to know the entire person.
How do you start that conversation? With an invitation, gilded and ready to receive a response. The way you send this invitation is by simply asking a question. This gives her something to reply to, and a simple way to reach back out to you. It doesn't have to be a fancy question. In fact, the simpler the better. Just ask her what she thinks about something specific about the thing in common you already brought up.
Don't get long-winded
Whenever a girl opens up her inbox and sees an 8 page letter from someone, their first thought is "what a freak". This is quickly followed up with "there's no way I'm committing the amount of time required to read this when I have a ton of other messages from seemingly normal people." Now, they may get around to reading it if they are bored and want a laugh, but there's no way you will get a good response from a message like that.
Keep your messages short and simple. Three sentences at the absolute most. Start with a greeting, point out something you have in common, and finish with a question about what she thinks to start the conversation. Keep it just long enough to pique her interest, but short enough that she wants to find out more. Now you've put your best foot forward and seriously increased your chances of standing out and hearing back from that dream girl getting flooded by messages.
---
How To Talk To Girls Online (Part 3)

How to Date Girls Online (Part 3)
Today I'll be expanding upon my segment on how to date girls online. In the last two emails, I covered mentality, selecting the right pics, and some random do's and don'ts. In this portion, I'm going to be speaking about one of, if not the most important aspect of online dating; Setting up your bio.
Many guys can pick the right pictures and intuitively understand how to get grab a girl's attention, but many of them fail when it comes to the bio. I'm going to show you how to build a beautiful bio that conveys your interests without coming across as needy, desperate, or "salesy." After applying this lesson, you will start to have woman sending YOU message.
Alright, it's bio-time!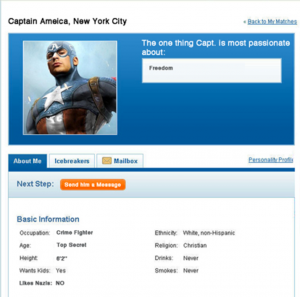 Now, you might not read bios, but women do. They do, because instinctively, they know that physical attraction isn't everything. Most guys don't get that. Who cares if this person is incredibly good looking? If a person doesn't know what they want in life, they become stagnant. A woman wants a man who takes action, who has dreams, and are on their way to realizing them. It's like in that show Shark Tank, the investors don't want to put their money into a cause that hasn't even been lifted off the ground. They want to have proof of concept. The seller needs definite direction. It makes the investing that much more enticing.

Here's what most people do wrong in their bios: They talk about who they are in a bland manner. It's okay to talk about what you like, but not in the way most people do. You see, most people write bios as if they are trying to sell themselves. And from one perspective, sure, that makes sense cause that's exactly what they are doing! But this approach is mediocre at best. It screams neediness. And any chick with two cents can spot it a mile away.
You ever read a woman's bio and it start like this?
"I'm looking for someone who likes to go hiking and spend time in the sun. I don't put up with drugs or neediness. I enjoy sex, but if that's all you're after, swipe left."
You see, in this sort of bio, the person is communicating their likes and dislikes, but not in a manner that looks needy. There is a word for this. It's called qualification. The person is literally weeding through all the undesirables by stating the qualities they wish the other person to have.
This is the difference maker.
Again, just to repeat myself, most people write in their bios qualities they have AS IF THEY ARE SELLING THEMSELVES. The winner is the person who knows what they want. They list the qualities they have, but in a way that suggests OTHER PEOPLE HAVE TO PROVE THEMSELVES WORTHY.
Now let's make the change.
Take a moment to brainstorm (and really get into this.) What qualities do you want in a lover? If you just want sex, it's a good thing to be honest with yourself, just know that this article does not deal with how to find regular sex. It deals with attracting people into your life that have similar interests as you, (that you can also have sex with.)
Got the qualities? Good. Now let's write it out. First of all, don't write anything about sex. Sex is implied. If you write about your sex interests, you'll get brushed off to the side.
Start your bio with "I'm looking for…" This has a big impact on the reader's subconscious mind. It shows that you have status.
Think of it this way, you are an employer and you are looking to hire a potential girlfriend. You have hundreds of resumes and you are looking for something particular in your candidates.
It gets a little tricky from my end now because I don't know what you want in a person. What I'll do instead is give you an example to follow.
"I'm looking for someone with a great smile. Not just any old smile, but a gal that knows how to light up the room. Her smile is fantastic because she knows she is fantastic. She has a keen, upbeat attitude and is always looking for the best life has to offer. And because she thinks of the best, she attracts the best. Personal development is a huge plus!
Next, this girl has to be able to throw down in a game of Mario Kart. She doesn't have to be Nintendo savvy, but the more she's willing to play, the more I will shower her with kisses.
Lastly, if she's anti-family, she's out. I love my parents and would do anything for them and I won't settle on a girl who wouldn't do the same.
If this is you, hit like, because we could make a great team."
BOOM!
To go over this example bio… I have communicated several things.
1) The girl must have a positive attitude.
2) She has to enjoy video games
3) She needs to care about her family
All the while, I have communicated that these are also MY INTERESTS and I did so without looking desperate.
Start integrating this into your bios and you will be amazed at how many girls message you, attempting to qualify themselves.
---
How To Talk To Girls Online (Part 2)

How to Date Girls Online (Part 2)
Looking for more juicy tips on how to attract girls online? Well you've come to the right place. In the last article, my tips were to stimulate mental activity. Decide what you want to get out of online dating before you waste your valuable time. Now, if you've done the mental work, let's get started!
The first thing I'm going to mention is this: When setting up a profile that asks you what you're looking for, don't mark the box that says, 'looking to hook up' or 'not looking for anything serious.' The reason for this is that you will instantly be boycotted subconsciously from, well, all women.
Women already know that dick is available. (It's crass, but it's true.) If that is all you're looking for, they will pass on you. Even if all a girl wants is to hook up, she knows that she'll find a better guy if he is looking for more than just sex.
Okay, moving on. Lets talk about profile pics.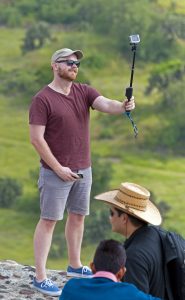 A majority of your pics should be of you and you alone. After all, you're not selling your friends, you're selling yourself.
Having said that, your first rule of thumb is this: severely limit the selfies.
You know when you're skimming through a chick's profile and all you see are selfies…and you think, "damn, does she have any friends? She probably doesn't have many. Either that or she is too self conscious to take pictures with her friends.." Well the same goes for women that look through your pics. If all she sees are selfies, the first and only thing that will run through her mind is,  "He doesn't have any friends." Even if that isn't true, that is what you will be communicating.
Your solution: Either hire a professional, or spend a couple hours with a friend taking pictures of you. What? You don't have any friends that will take photos of you? Ask your parents.
I hope you get this part. Because if you just had the thought of, "…I don't know who can take pics of me.." Then you're already dead in the water.
So, if not selfies, then what should your pics consist of?
This might be obvious to most people, but to those who don't know, your pics need to communicate that you:
A) Have friends
B) Are outgoing & have acquired life experiences
Having people in 1 or 2 of your photos is essential. If you don't get why, go back and read the stuff about selfies. It's the same concept. She needs to see that you have friends. Here's the thing though, don't overwhelm her pics of you and your friends, a couple will do. Remember, she is looking through YOUR profile because she is interested in YOU, not your friends. The only reason you've inserted a couple group photos is to show that you have friends. Besides, we've all had that experience looking through someone's profile pics and we can't tell who's who.
Another tip, stay away from adding pics of just you and a single girl. Regardless if she's 'just a friend' you should know how it's going to come across. Viewers will wonder if she's an ex. It's just like when you're looking through her pics and she's with another guy, how does it make you feel? (I hope you're seeing a trend here.)
Animals!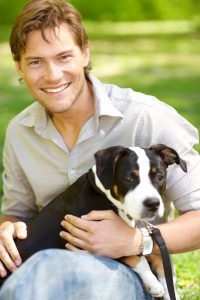 Yeah, you gotta have an animal pic. Cat or dog preferably. And no, it doesn't matter if it's yours or not, that's not the point. 90% of the time girls don't care. What they do care about is that you are lovable and you are kind to animals. If she asks whose animal it is, tell the truth. You just love your buddy's pet and its one of your favorite photos.
Next, she needs to see you having an experience, at a sporting event, doing something wild, or a trip you took. The reason for this is, when she's skimming through your profile, she will be thinking to herself on a subconscious level, if I date him, what kind of fun things will he do with me? If all of your pics are at a club… well, you get it. Plus, this also helps you in the long run. Say you two end up dating… it's not going to surprise her if you invite her to a baseball game because you posted a picture of yourself at a game from before.
So to wrap up our profile pic section:
1) Most of your pics should be you by yourself
2) No more than two selfies
3) Include a cat or dog in a pic
4) One or two pics with friends
5) You should be doing something fun in most of your pics
And remember, if you honestly don't think you have any good photos to stick on your profile, ask someone close to you to spend a couple hours taking pictures of you. (You should probably reward them with a free dinner after.)
Don't miss reading Part 3!
---
How To Talk To Girls Online (Part 1)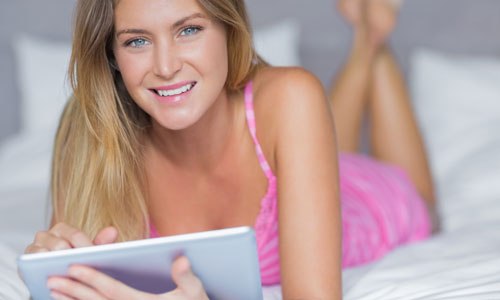 HOW TO DATE GIRLS ONLINE (Part 1)
What's your current online dating life like? Do you have an attractive profile? Are girls messaging you? Or are you reaching out to dozens of women and getting minimal responses?
Are you going on any dates? That's kinda the point, isn't it. If you're not going on dates, and you want to, then something needs to change.
Internet dating is simple. It's not easy. But it's simple.  Heck, you might even be thinking to yourself that it's not simple OR easy. Either way, if you're reading this, then you probably want to improve. And if you want to improve…If you REALLY want to succeed at your online game, you are going to have to step up and make a few adjustments.
The first thing we are going to look at, before we get into the fundamentals of making an attractive profile is this: What kind of mindset do you have?
So many people in the online dating community are too afraid to actually go out on a date with someone they haven't met.
Some people just want to hook up.
Some people are looking to make an actual connection.
What about you? If you think you'll never find that "certain someone" on Tinder or Plenty o Fish, then you won't.
Be aware of your expectations and intentions.
Let me dispel a limitation you may be holding onto.
Love, sex, relationships…there is no telling where or when it can happen.  If you think you won't succeed at online dating, then you certainly won't.
Your boundaries and beliefs are set by no one but yourself.
Truth is, more people use online dating now than ever before. The social stigma is passing and most people aren't afraid to admit that they're utilizing these online options as opposed to a few years ago, when people were awkward and preferred to keep it a secret.
People have fallen in love, and "hooked up" with other people in the most random of circumstances. So to think that an internet dating app that is designed to help attract people won't work for you, well, that's just plain silly.
Again, it comes down to your beliefs. You see, if you don't believe it's possible, then your profiles and messages you write will be impregnated with that belief. You may be saying that you want to find your dream girl on Match, but if you don't believe it's possible, you'll set up unconscious roadblocks that will prevent you from achieving what you desire.
This now ends the psycho-babble segment. Let's get in to the niddy-griddy application of making you stand out. Because–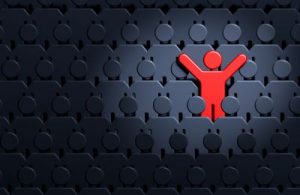 YOU HAVE TO STAND OUT!
Look up the stats if you want…more than half of Americans are using or have tried their hand at online dating.
And there are more male users than women. A lot more.
Imagine meeting an attractive single female (in person) in your day to day life. How many potential suitors do you think she's come across that day? Unless she's been quite active, my guess is less than 20. However, the internet is a different beast. If she was skimming through Tinder, she could have seen upwards of 200 potential candidates in only a couple hours. (The pool just got a lot bigger.) So if you don't know how to choose the right pics of yourself, write an eloquent bio, or send a thought provoking message, you're sunk. There are just too many people. It would waste her time trying to get to know someone that doesn't stand out.
This is a double-edged sword. Since there is a seemingly endless number of users, the social pool is way too overcrowded and she is way to over stimulated. But here's some good news: That also means that if it doesn't work out between you and good 'ole what's her face, there are 50 more right waiting to take her place.
And here's some more good news. I'm about to show you many tried-and-true methods to increase your number of matches and have girls messaging you.
An important first lesson to learn is this: It's unwise to get emotionally invested too soon.
When using an app like Tinder or Bumble, don't look through every girl's bio and pics. Just keep swiping right until you can't any longer. The reason for this is simple. For one, you've obviously just saved yourself a butt-load of time. And two, if you don't read their profile and look at their pics, then you don't get emotionally invested. And if you aren't invested, you won't get hurt if you two don't connect.
You simply skim through your matches and delete as you go.
This also does a positive psychological trick for you. For one, you are looking through profiles of people that have already shown interest in you, so your ego will be boosted. And two, you perceive yourself to have higher status because you will no longer be reading up on and searching through countless profiles, getting caught up fantasizing in your head, and wondering if they will like you back. This way the power is in your hands. It's on your terms.
I wanna go back to that stand out part again.
That was just a broad statement. I want to give you some real, concrete tips on how to make an attractive profile. But I'm going to do that in my next email. So keep an eye on your inbox, because on my next email, I'll be getting into the gritty details on how to make your profile shine.
Follow these tips and girls will be messaging you. AND your overall match percentage will increase. I promise you.
Be sure to continue on and read Part 2.
---