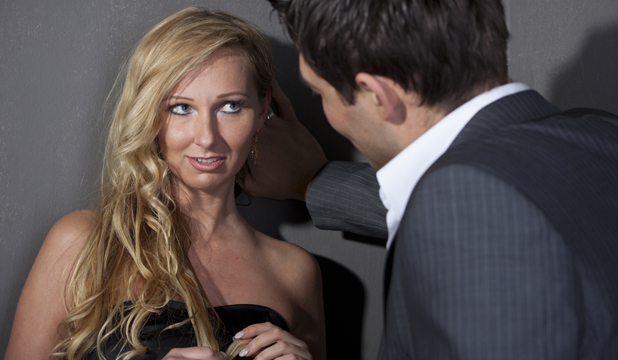 A SIMPLE GUIDE FOR THE SHY GUYS AND THE FIRST TIMERS
If you are of shy nature, then you are definitely going to have some problems getting a girlfriend because you are not confident when you approach her. As such, you need some tips and advice from the experts to make sure that you are able to approach a girl, spark her interest, and eventually get into a relationship. To make your job somewhat easier, here are the tips that will help you in approaching a women you see in public.
The first step of approaching any girl is proper eye-contact. The trick here is to maintain eye contact until she looks away. If she glances down there's a good chance she's attracted to you and interested. If she looks down and then a few moments later looks at your again then that's a good sign.
After making the eye contact, the next step is to smile when she glances at you the second time. If she reverts back with a smile, then your can be certain she has some level of interest, but if she doesn't, you must not lose heart and try some other way. If the girls smile back at you, then it's time emit positive vibes and body language so she knows your a cool guy and can be trusted. If your shoulders and head are down she will notice which may result in the rejection or lack of interest. It's critical that after she has made the second round of eye contact that you make your approach right away. If you wait too long it won't seem natural and will appear awkward. You will have the most success with this tactic if you smoothly walk up to her right after you notice she's interested.
Finally, the most important part about approaching a girl is how to begin the conversation which can be a big problem for the shy guys. You must not try to be too extravagant at first and must begin the chat with a simple "what's up?" or whatever phrase is comfortable for you. Avoid cheesy pickup lines and random statements that many of the pick up "gurus" recommend online. Instead, start the conversation by commenting on obvious things in the environment in a natural way. Another tactic is to comment on her clothing, style, or looks. The key here is to find something that is not obvious to praise her on. Once you have introduced yourself and engaged in 1-2 minutes of small talk then it's time to ask for contact information.
There are many different strategies to pick up women, but these are some of the things that have worked well for me over the years. By keeping the conversation natural and light you avoid adding pressure to the situation. For most people, approaching new people in public is very stressful, therefore adding sexual tension to the mix does not help the situation. Once you have improved your pick up and conversational skills, then you can start adding sexual language and other body language tactics to escalate the relationship quicker.
I would also read our post on how to talk to girls if you are shy to learn more.