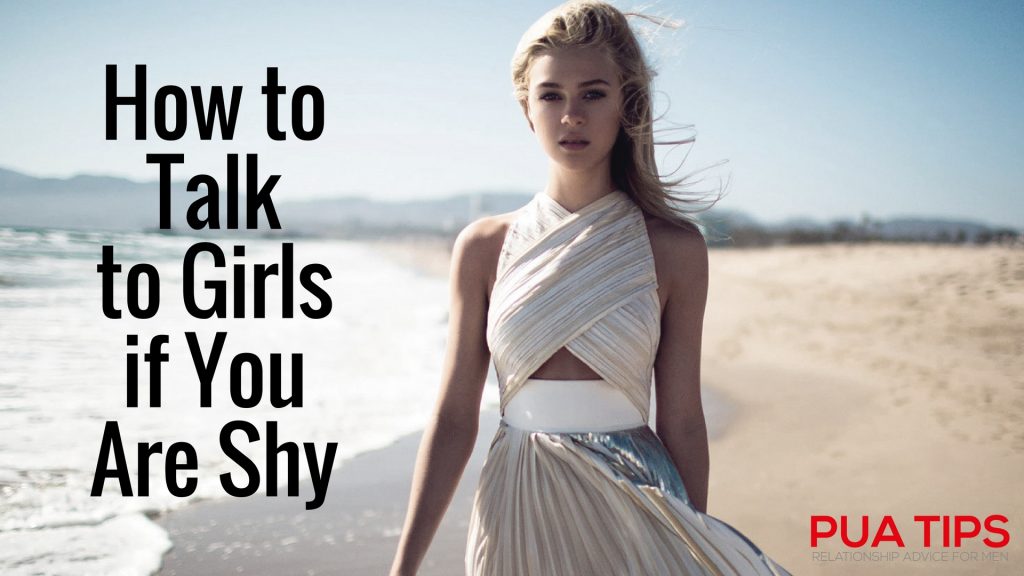 HOW TO GET THE COURAGE TO TALK TO GIRLS
Remember that time you saw a pretty girl and thought to yourself, "Wow, she's amazing. I wish I could go talk to her, but I can't. I'm too scared."
You never know, she could actually be THE ONE, and not going over to talk to her could be the biggest mistake of your life!
Now before you get all worked up, just know that this has happened to every single person in the world. Some may experience it more than others, but you are certainly not alone, compadre.
Women aside, think of all the other moments in life that have passed you by because you were too afraid. Opportunity is around us everyday if we rise to the occasion.
So how does one work up the courage?
Honestly, there's a million and a half ways to gather up the courage needed to defeat those demons of ours: Read the right books, watch the right videos, find a mentor, apply a continual use of positive affirmations. All of these will work to bring you added courage (as long as you apply the principles and techniques contained within.)
Today, I'm going to be talking about systematic desensitization.
Let's pretend you were afraid of tarantulas and you really wanted to get over your fear. Now, you could just go get yourself a pet tarantula, lock yourself in a room, and let it crawl all over you for a couple hours til the fear is gone, but something tells me you aren't going to do that.
So, in comes systematic desensitization;
You combat the fear one step at a time.
In this case, you could start by watching a few videos of Tarantulas for a few days til you got comfortable with them. Then, you could buy yourself a tarantula stuffed animal and hold it and play with it until you're more at ease. (See where I'm going with this?)
You next move on to a bolder step. You place yourself in a protected space with a real life arachnid where the only thing between you and it, is glass. Eventually, if you are truly set on your goal, you TOUCH the tarantula.
Sounds pretty straightforward, and it is. But most people aren't going to do this. And that is why I said you must be set on your goal.
Now let's talk about girls.
If you want to gain the courage to talk to a pretty girl whom you're attracted to…you surround yourself with pretty girls.
Spend time every week, placing yourself in an environment where pretty girls are everywhere. The reason for this is simple, if you are used to being surrounded by beautiful women, when you see an attractive female in your day-to-day life, you will be less likely to get all choked up because you will be more desensitized. You find yourself saying less and less, "Wow, she's too pretty for me." OR ""She's got to be the prettiest girl I've seen." The bottom line, she'll be less intimidating.
A few places where attractive women are abundant include, cooking classes, photo shop classes, and hip hop dance classes.
What, you don't want to take those classes? Well pretty girls do.
Just ask yourself, how badly do I want to get over this fear? (At least enough to read this article.)
Let me reiterate this: The only real change that will take place, is in direct ratio to your willingness to take the plunge and actively DO what these books and articles and videos are telling you to do.
…So now you're taking a class and spending time with pretty girls on a regular basis. Good job! …But that's still not helping you approach is it? That's okay because you're on the right path.
You're next step is to begin conversing with women whom you are not attracted to.
You have to be in the habit of talking to ALL women, even the ones you're not particularly keen on. If you can't do this, your chances of gaining the courage to attract that sexy someone is unlikely.
To sum up, systematic desensitization helps break down the terror barrier one small incremental step at a time. The more you surround yourself with beautiful people, the less you will be intimated when that certain someone walks by.
Want to know more about how to escalate a conversation? Click the link below for a short free video.