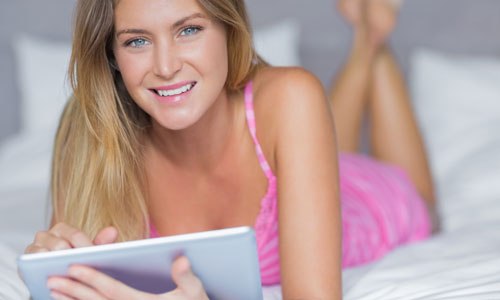 HOW TO DATE GIRLS ONLINE (Part 1)
What's your current online dating life like? Do you have an attractive profile? Are girls messaging you? Or are you reaching out to dozens of women and getting minimal responses?
Are you going on any dates? That's kinda the point, isn't it. If you're not going on dates, and you want to, then something needs to change.
Internet dating is simple. It's not easy. But it's simple.  Heck, you might even be thinking to yourself that it's not simple OR easy. Either way, if you're reading this, then you probably want to improve. And if you want to improve…If you REALLY want to succeed at your online game, you are going to have to step up and make a few adjustments.
The first thing we are going to look at, before we get into the fundamentals of making an attractive profile is this: What kind of mindset do you have?
So many people in the online dating community are too afraid to actually go out on a date with someone they haven't met.
Some people just want to hook up.
Some people are looking to make an actual connection.
What about you? If you think you'll never find that "certain someone" on Tinder or Plenty o Fish, then you won't.
Be aware of your expectations and intentions.
Let me dispel a limitation you may be holding onto.
Love, sex, relationships…there is no telling where or when it can happen.  If you think you won't succeed at online dating, then you certainly won't.
Your boundaries and beliefs are set by no one but yourself.
Truth is, more people use online dating now than ever before. The social stigma is passing and most people aren't afraid to admit that they're utilizing these online options as opposed to a few years ago, when people were awkward and preferred to keep it a secret.
People have fallen in love, and "hooked up" with other people in the most random of circumstances. So to think that an internet dating app that is designed to help attract people won't work for you, well, that's just plain silly.
Again, it comes down to your beliefs. You see, if you don't believe it's possible, then your profiles and messages you write will be impregnated with that belief. You may be saying that you want to find your dream girl on Match, but if you don't believe it's possible, you'll set up unconscious roadblocks that will prevent you from achieving what you desire.
This now ends the psycho-babble segment. Let's get in to the niddy-griddy application of making you stand out. Because–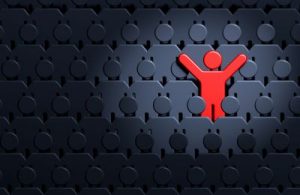 YOU HAVE TO STAND OUT!
Look up the stats if you want…more than half of Americans are using or have tried their hand at online dating.
And there are more male users than women. A lot more.
Imagine meeting an attractive single female (in person) in your day to day life. How many potential suitors do you think she's come across that day? Unless she's been quite active, my guess is less than 20. However, the internet is a different beast. If she was skimming through Tinder, she could have seen upwards of 200 potential candidates in only a couple hours. (The pool just got a lot bigger.) So if you don't know how to choose the right pics of yourself, write an eloquent bio, or send a thought provoking message, you're sunk. There are just too many people. It would waste her time trying to get to know someone that doesn't stand out.
This is a double-edged sword. Since there is a seemingly endless number of users, the social pool is way too overcrowded and she is way to over stimulated. But here's some good news: That also means that if it doesn't work out between you and good 'ole what's her face, there are 50 more right waiting to take her place.
And here's some more good news. I'm about to show you many tried-and-true methods to increase your number of matches and have girls messaging you.
An important first lesson to learn is this: It's unwise to get emotionally invested too soon.
When using an app like Tinder or Bumble, don't look through every girl's bio and pics. Just keep swiping right until you can't any longer. The reason for this is simple. For one, you've obviously just saved yourself a butt-load of time. And two, if you don't read their profile and look at their pics, then you don't get emotionally invested. And if you aren't invested, you won't get hurt if you two don't connect.
You simply skim through your matches and delete as you go.
This also does a positive psychological trick for you. For one, you are looking through profiles of people that have already shown interest in you, so your ego will be boosted. And two, you perceive yourself to have higher status because you will no longer be reading up on and searching through countless profiles, getting caught up fantasizing in your head, and wondering if they will like you back. This way the power is in your hands. It's on your terms.
I wanna go back to that stand out part again.
That was just a broad statement. I want to give you some real, concrete tips on how to make an attractive profile. But I'm going to do that in my next email. So keep an eye on your inbox, because on my next email, I'll be getting into the gritty details on how to make your profile shine.
Follow these tips and girls will be messaging you. AND your overall match percentage will increase. I promise you.
Be sure to continue on and read Part 2.