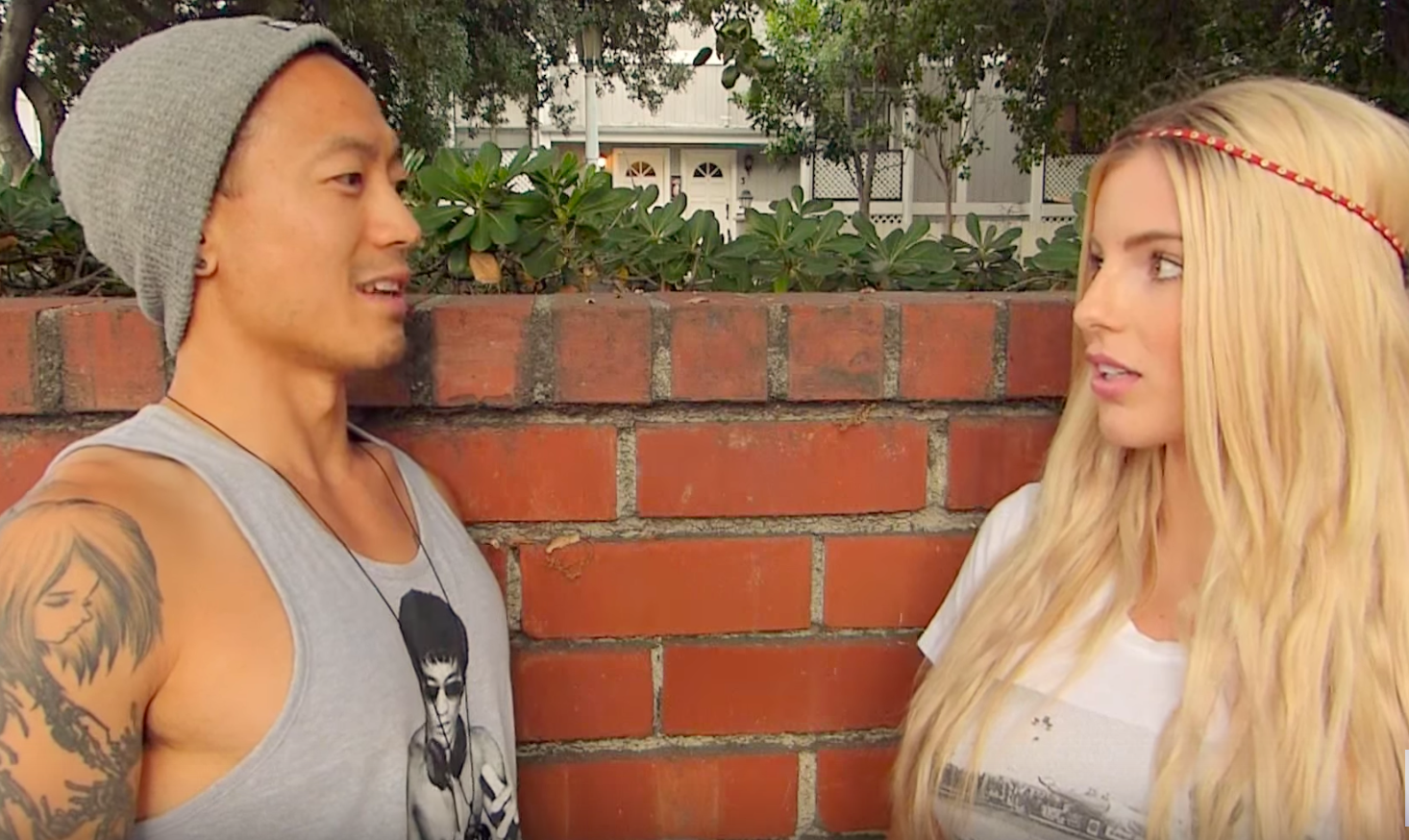 HOW DO YOU TALK TO WOMEN?
For the average male, one of the most challenging aspects of meeting women is that initial conversation. For many, the approach is hands down the most difficult part. In many ways, I blame the "pickup community" for this problem because they put so much focus on pickup lines. In fact, the average male struggling to pick up and attract women believes that pickup lines is the best way to initially approach girls. After learning a few lines these same men rush into the field and try their new lines on random women at the shopping mall or at the local park. From the women's perspective most of these lines come across very random and creepy which is the exact opposition vibe you want to convey. The men see the initial reactions they get when they use these strange lines on women and immediately believe they are the problem. It could be their looks, the way the dress, their voice, or a number of other things that's turning the women off. When in reality its probably the random line they used which most likely confused the women and didn't make a lot of sense to her. In most cases the guy would have been better off just walking up to the women and saying a simple greeting like hello. From my experience with women I have noticed the best possible introduction is usually the most obvious, but before we get into what that line is lets start from the beginning.
When approaching women you must first think about the world through a women's perspective. Women are treated much differently in public then men and it's critical that we realize this. Everywhere a good looking female goes she's starred out and singled out by the men around the area. Women feel the prying eyes of men on them in public and in many cases that puts them on guard. Furthermore, when women are in public their mind is usually occupied by what's going on in front of them and in the current environment.
For example, if a women is shopping at a grocery store most likely she's thinking about all the things she has to buy and what she's cooking for dinner. That's her current paradigm and it's critical that guys realize this before crafting their opening line. If you were to approach a women at the store and use a totally random pickup line then most likely its going to throw her off her game. On the other hand, a better approach would be to ask her something simple and relevant like "do you know where the produce section is?" To many men, they feel this is not good enough but in reality this is what a women expects.
My biggest piece of advice for men is to comment about things like the weather or other obvious things in the environment. If the weather is particularly good that day then say something simple like "great weather out there today!" These simple but obvious lines are the easiest way to break the ice with women and not sound creepy or needy. In fact, you should make a habit to constantly open all types of women in public with simple comments about the current environment.
By doing these types of soft openers often you will begin to build confidence. Furthermore, but opening women without any intention of going past that point there will be no pressure on the situation and you will come across a lot more confident. For many, this is not the answer they want to hear, instead they want a pre-scripted opening line that works on any women in any situation. Unfortunately, this isn't reality and opening lines should come across natural and tailored to the environment you are in. The next time your out in public try these simple opening lines and see how they work out for you. The trick on how to talk to a women is to stay relaxed and keep it natural. 
To learn more, be sure to sign up for our 10 days of free coaching and tips.